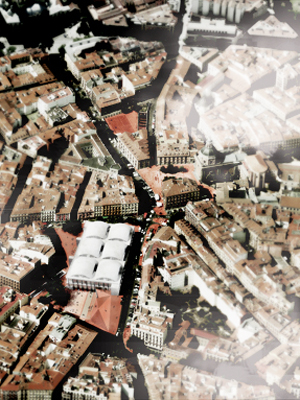 FINALIST IN CEBADA COMMUNITY CENTRE COMPETITION
Spain | Madrid | 2014
Cebada Community Centre is a conceptual competition project, which was also a subject of further studies of master thesis. Main goal for the competition was to change the face and function of existing local market. Though terms of the competition allowed demolition of the existing building, decision was made to keep a modernist structure. The point was to investigate what solutions are useful for the area, and which might reactivate it, taking advantage of its potential. New project of the social hub – Community Centre is a multifunctional space, which contains cultural, sport and commercial functions.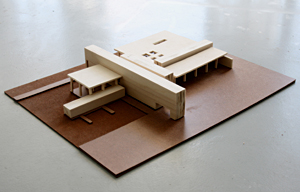 Portugal | Lisbon | 2013
Wooden model of nautical museum | scale 1:200 | author: Karolina Tarkowska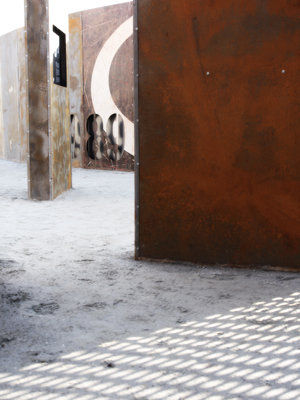 1ST PLACE IN MUSEUM OF POLISH HISTORY COMPETITION+REALISATION
Poland | Krzyżowa | 2014
This was competition project for an open-air exhibition held by Museum of Polish History. Main theme and puropse for this event was a 25th anniversary of Polish and German Reconciliation mass in Krzyżowa, in which Polish prime minister Tadeusz Mazowiecki and German chancellor Helmut Kohl took part. In 2014 current Polish prime minister Ewa Kopacz and current German chancellor Angela Merkel took part in exhibition opening event.