labyrinth installation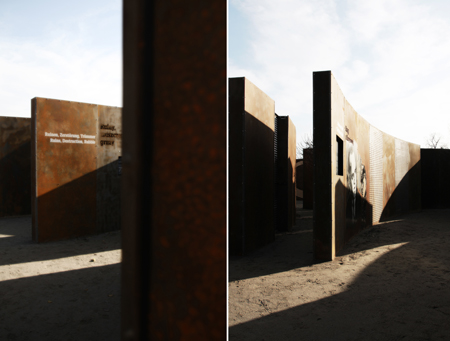 project: labyrinth instalation
place: Poland | Krzyzowa
responsible for:  creative director and project managment | design and graphic design
design: march 2014 | built november 2014
cooperation: Sowa.Szenk
cooperation with artists: Lech Twardowski, Oskar Łowicki, Anna Mierzejewska, Michał Węgrzyn, Zuzanna Wollny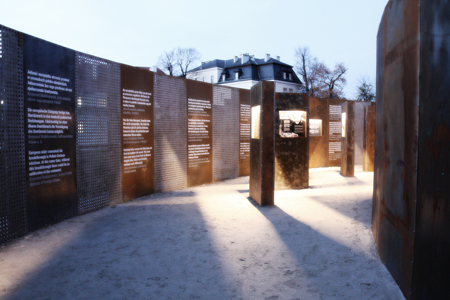 This project was prepared for a competition for an open-air exhibition held by Museum of Polish History. Main theme and puropse for this event was a 25th anniversary of Polish and German Reconciliation mass in Krzyżowa, in which Polish prime minister Tadeusz Mazowiecki and German chancellor Helmut Kohl took part. In 2014 current Polish prime minister Ewa Kopacz and current German chancellor Angela Merkel took part in exhibition opening event.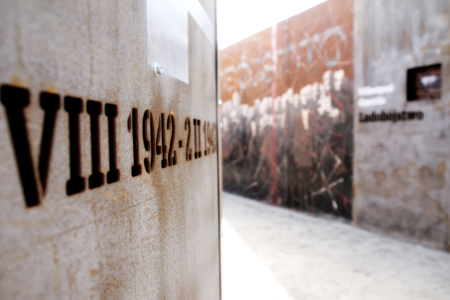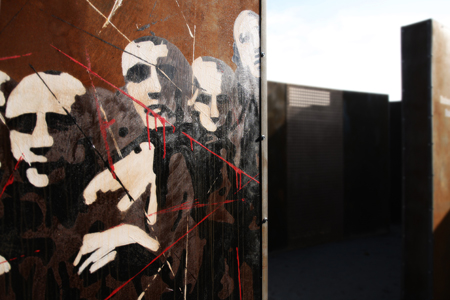 Exhibition was divided in two main zones – a labyrinth and a forum. Its first part – a labyrinth – tells the story of difficult relationship between Poland and Germany during the Second World War and right after. Amphitheatrical forum shows the history of "repairing" process, is a place for a reflection and exchange of thoughts. It is designed to held such events as meetings and debate classes for students which are frequent visitors in Krzyzowa.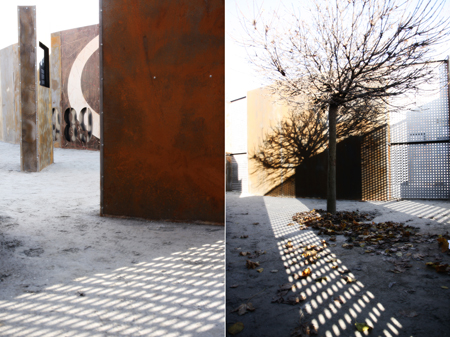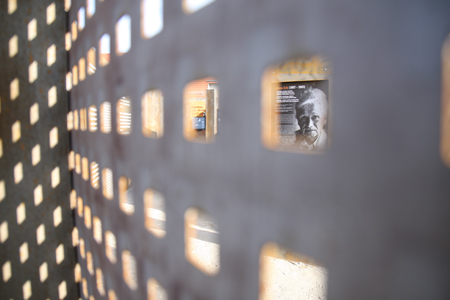 Important element of the exhibition concept is so called "personalities alley", showing significant figures which against the current fought for both countries reconciliation. Every panel represents one person and all of them are placed perpendicularly to labyrinth walls, underlining their resistance.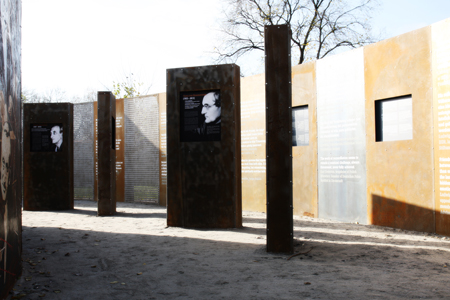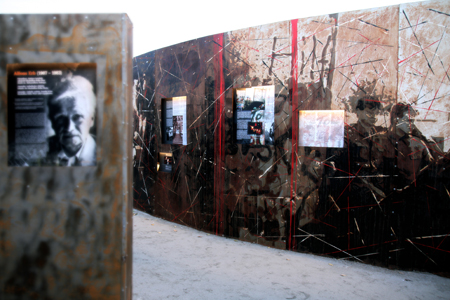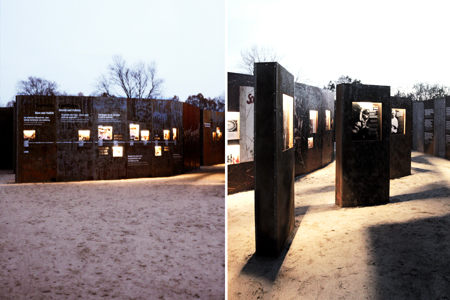 sections of the  labyrinth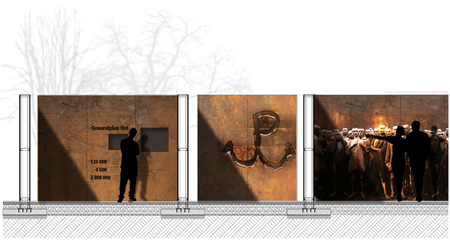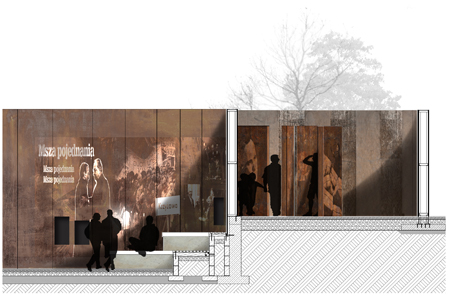 Material used to create the walls was supposed to help depict the difficulties of reconciliation process, but at the same time to be "live" and changeable. Rusting steel panels seemed to be a proper choice for these assumptions.One of the most important media to "deliver" exhibitions substance was graffiti –  handmade pictures and writings done by Polish artists on steel panels. This way of communication was chosen to meet the needs of exhibitions main receivers – young people, who have to continue the process of reconciliation.