Adel in Schlesien temporary exhibition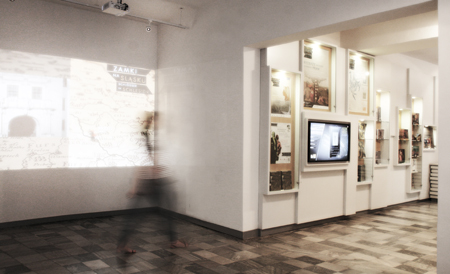 project: Adel in Schlesien temporary exhibition
place: Poland | Legnica
responsible for:  creative director and project managment | interior design | graphic design
design: march 2014 | built may 2014
cooperation: Sowa.Szenk 

Temporary exhibition "Adel in Schlesien" is a cycle of international historical exhibitions created in German and Polish collaboration. Project in Legnica was a complex intervention and included arrangement of three exhibition halls, of a total area of 620 square meters, and renovation of the museum entrance area.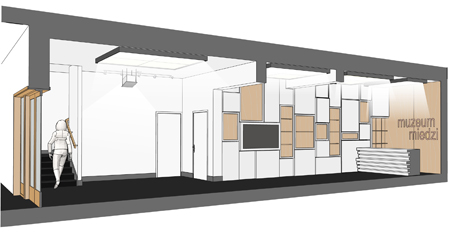 For the new entrance renovation a representative reception area was designed, with cloak room desk and custom made shelf dedicated for exhibitions and announcements of publishers cooperating with the museum.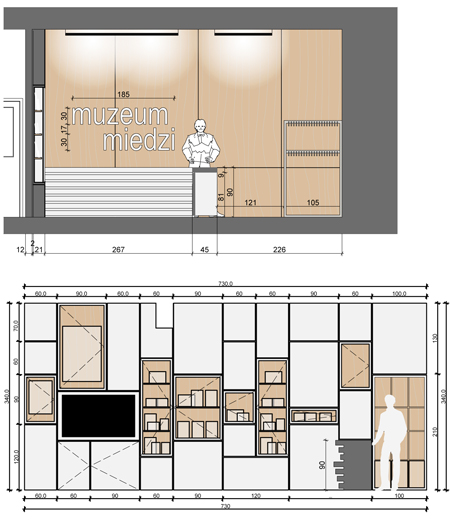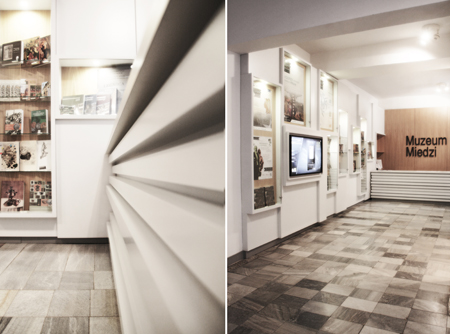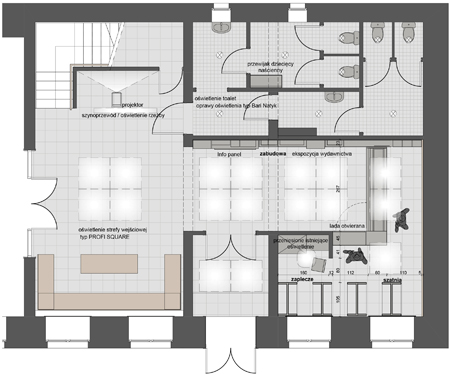 Plan of the entrance area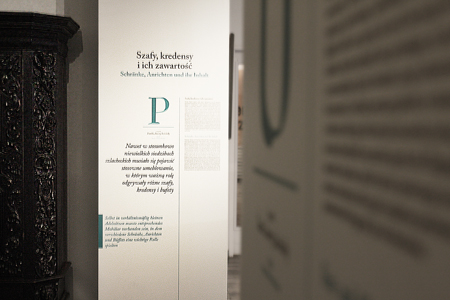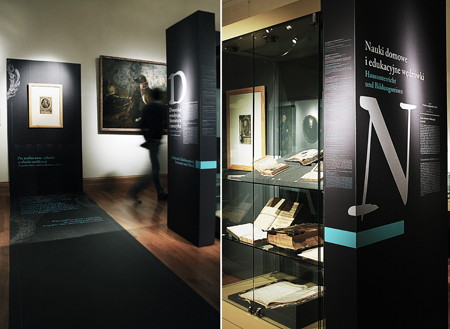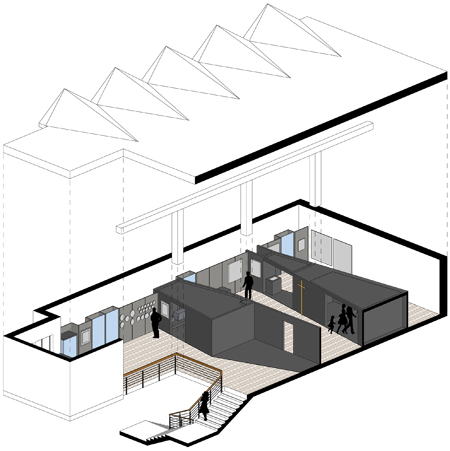 The main challenge of that exhibition design was to find suitable manner of expression for such exhibits as sacred and post-mortem art. Its arrangement was supposed to introduce visitor into a specific, sublime mood. To provide feeling of vault or crypt two frames with dark niches were designed, in which the exhibits, such as medieval coffins and cemetery sculptures were placed.