puzzle stool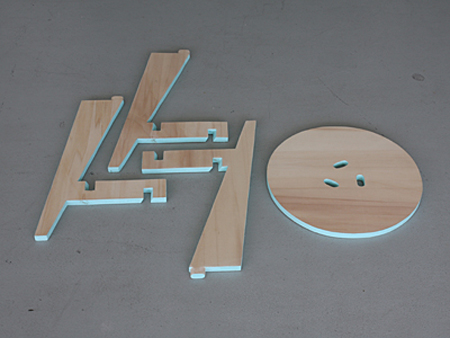 place: Portugal | Lisbon
type: academic work
design: june 2013
author: Karolina Tarkowska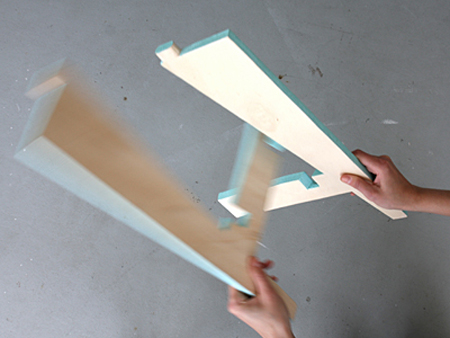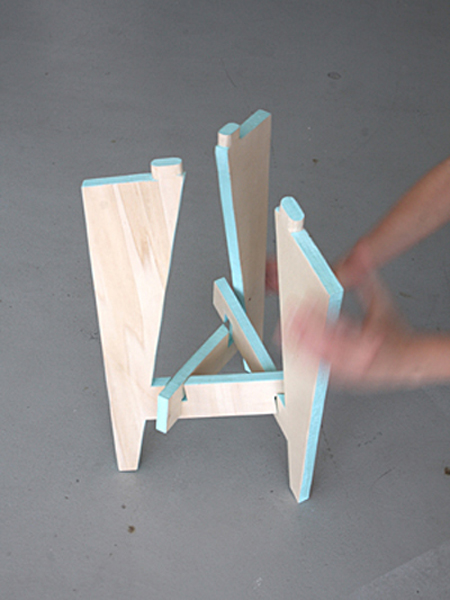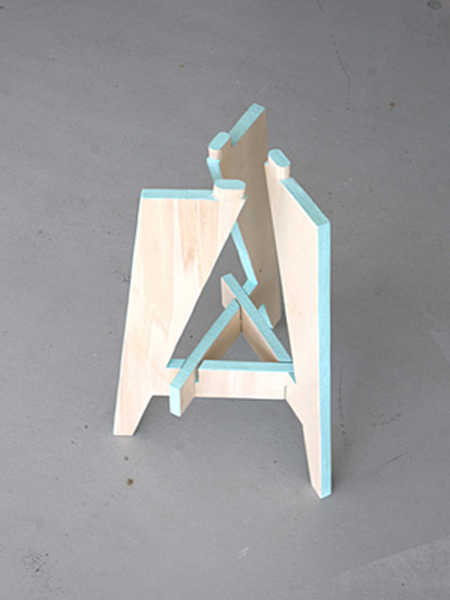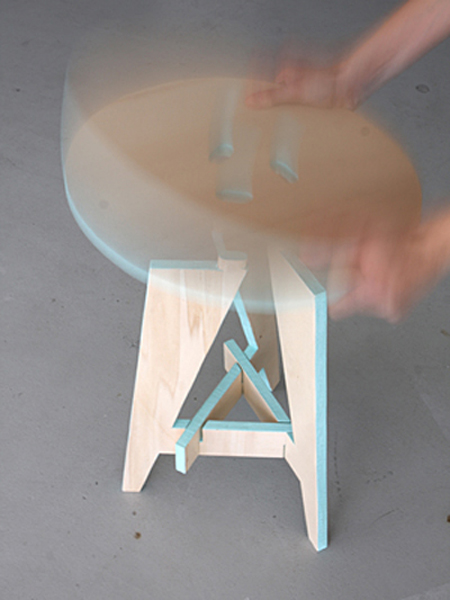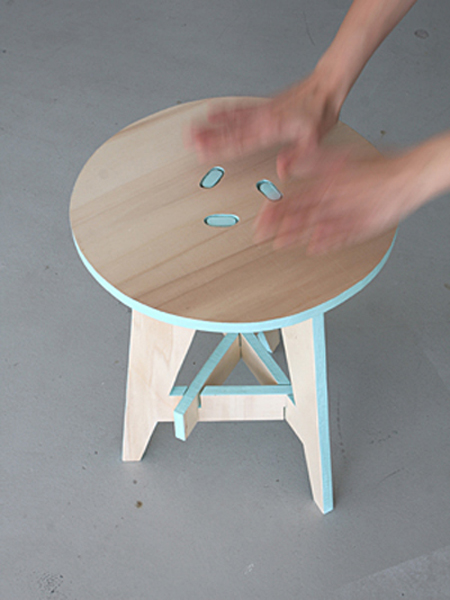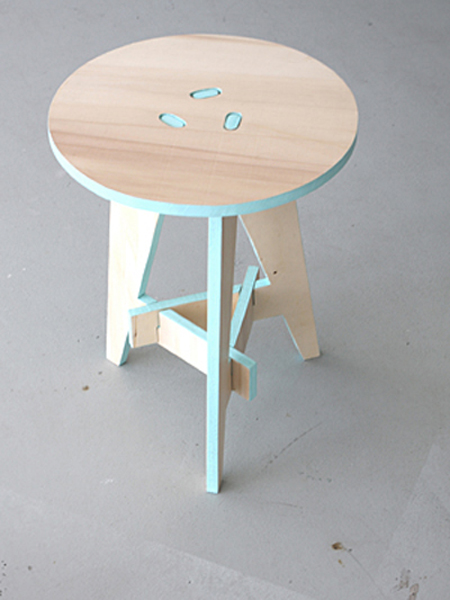 The main goal of the proposal was to create as simplest chair. Also 'mobility' aspect was very important. That is why the main goals of the project were design the stool, light and possible to fold and carry.
The main idea was to design puzzle stool. The stool is created without any additional joints like steel nails, screws or glue. Construction is based on a few simple and flat elements, connected to each other like  puzzles. When we put them together they create 3D composition – a stool. It works like 3D jigsaw. We also can unfold the elements and easy transport or hide stool anywhere.
The set is compound from four simple pieces, which fit to each other. There are three legs in the same shape and a round seat.